Date: 12 May 2020
May is National Masturbation Month!
There are many benefits to a good wank that go beyond the immediate pleasure of getting off!

Masturbation is a journey of self-exploration where we explore what sensations stimulate us, what fantasies turn us on, how different types of touch affect us and how to pace ourselves for different types of desire.
When we learn about our own desire and responses we're better equipped to explain to any partners about our pleasure to create a more exciting and intimate experience with them.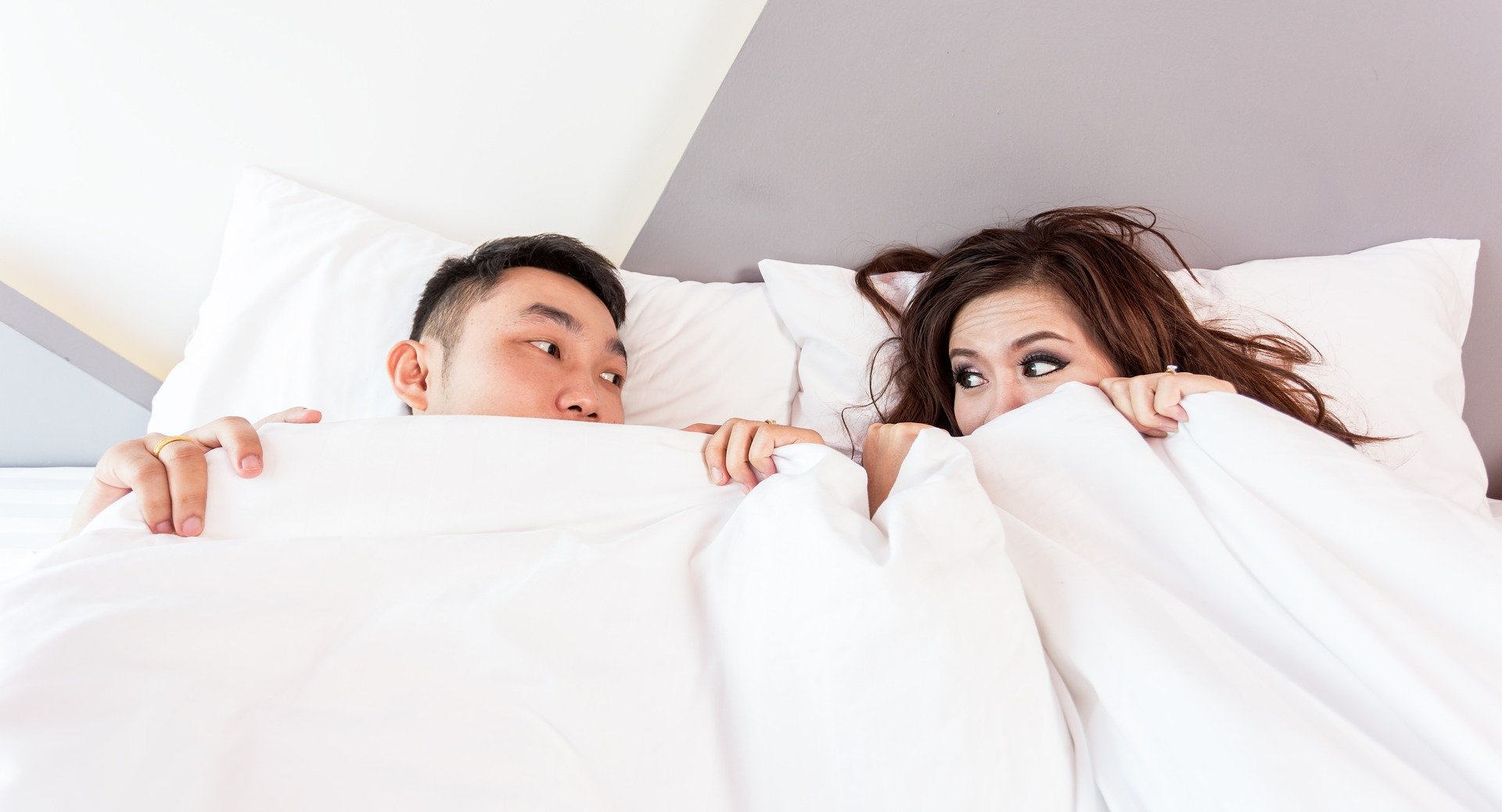 Regular orgasms are good for our mental health too, the release of the feel-good hormone oxytocin is responsible for the post-orgasmic after-glow and research has shown that this can last for up to 48 hours.
Orgasms are also known to raise the testosterone levels in both men and women, which in turn increases the sex drive. Which begs the question; do you masturbate because you have a high sex drive, or do you have a high sex drive because you masturbate?
With self-love being so good for you we've looked through the Eva Amour toy box and collected together some of the more unusual toys for you, to help you explore your pleasure in new ways.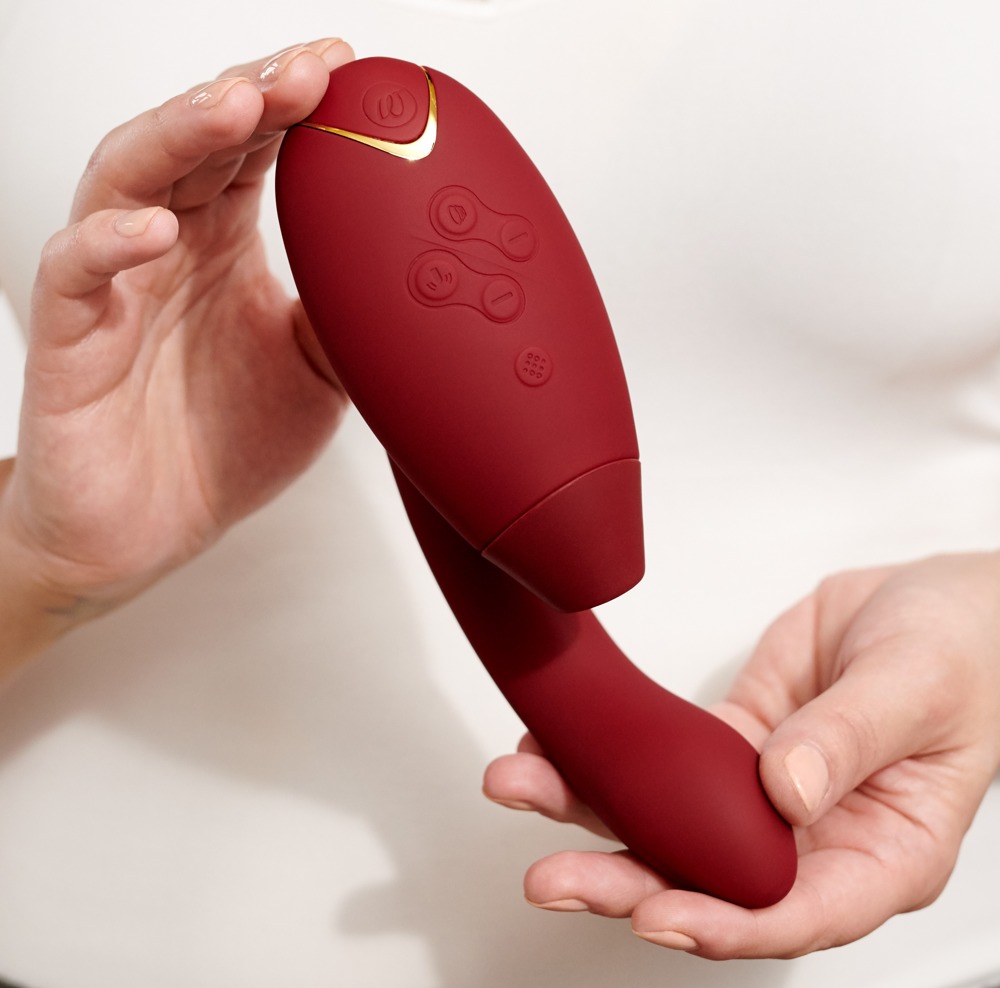 Womanizer Duo
The Womanizer Duo combines both air-pulse clitoral and internal g-spot stimulation.
With only one in four women reporting that they can orgasm just from penetration, toys that stimulate both the g-spot and clitoris work double duty to help you reach orgasm.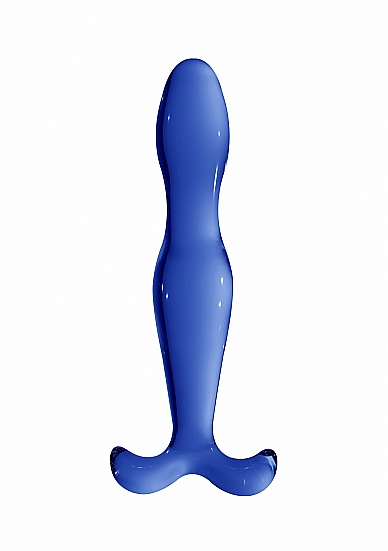 Crystalino Elegance
Inspired by the Venetian glass masters of Murano, the Crystalino Elegance is a blue beauty of a dildo that will introduce you to the pleasure of temperature play. Glass is an amazing material for dildos as its unyielding hardness gives a completely different sensual experience than softer more pliant materials such as silicone.
Glass can also be heated or chilled using hot or iced water, so you can discover the different pleasures of temperature play.
Compatible with all types of lube and easy to clean, glass dildos are an excellent choice if you're looking for a new experience, and the Crystalino Elegance's undulating shape makes it ideal for anal play too.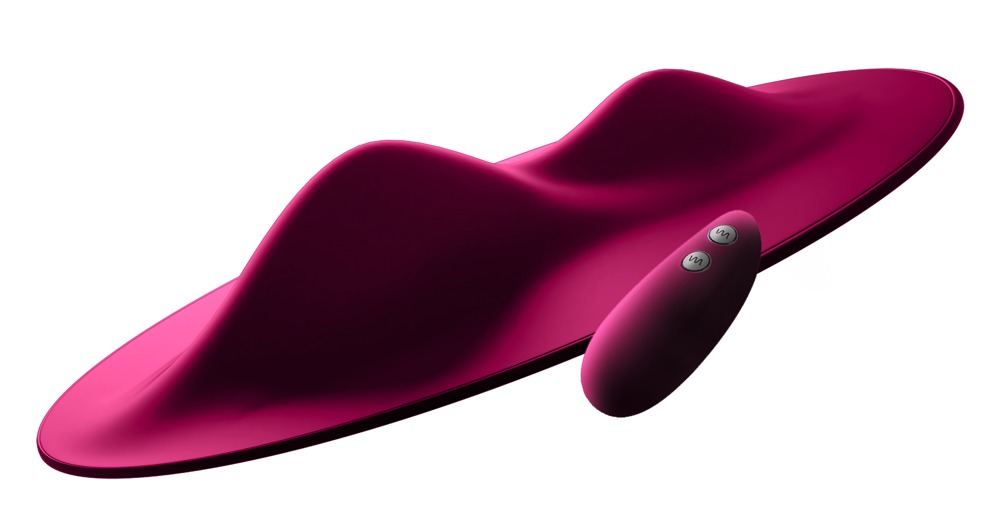 Vibepad
Get your grind on with the Vibepad, an ideal toy for anyone that loves external stimulation or prefers reaching orgasm without penetration.
The Vibepad is a small, orgasmic saddle which you sit on and grind your way to orgasm.
The silicone pad has two nubs which you sit between, one nub stimulates the clitoris and the other teases the perennial area - the bit between your vulva and your bum. Each pleasure nub has its own motor with 3 speeds and 4 vibration patterns, which can be controlled with the remote control.
The Vibepad is a new way to explore clitoral and perennial stimulation in a single toy.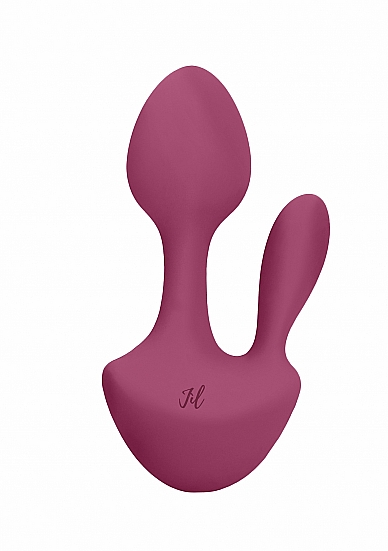 Jil Sofia
If you love anal stimulation and want to try something new, the Jil Sofia double vibrator is the vibe for you.
The Sofia has a large egg-shaped vibrator for internal stimulation and a smaller secondary external stimulator, each with a hugely powerful motor.
Lube up the egg and slip it inside for either vaginal or anal stimulation while the second arm teases your clit and vulva area. With ten vibration patterns to choose from you'll be thrilled to orgasm in no time!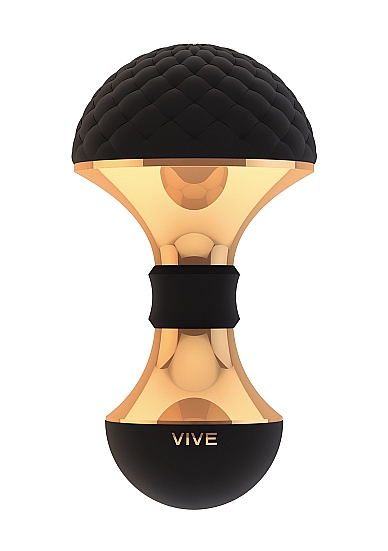 Vive Enoki
The Vive Enoki is for you if you love your vibrators to be unusual, glamorous and thrilling!
The Enoki is shaped so that it is easy to hold and flexible head means you can play with position and pressure. The textured silicone head delivers amazing sensations and the ten-speed vibration patterns even includes a climax function. Fully waterproof, you can play with Enoki anywhere, adding a touch of glamour and multiple orgasms to your shower or bath time!

Diamond Thruster
The only thing wrong with the Diamond Thruster is the lack of diamonds!
But, it's a vibrator that thrusts, so if you love thrusting penetration but don't have anyone on hand to thrustily penetrate you, try this handsome sex toy.
The shaft is textured and with seven levels of thrusting power, you're bound to find the perfect penetration stimulation for you.

Twirling Twilight
If you love extra internal stimulation try the Twirling Twilight. This elegant vibrator not only has 9 vibration patterns and 3 vibration levels, but it also has a tip full of beads that rotate around for extra sensational stimulation!
Rechargeable so you'll never run out of batteries and made from body-safe silicone with easy to use controls, this is a great toy for you if you're looking for a new sensation during masturbation!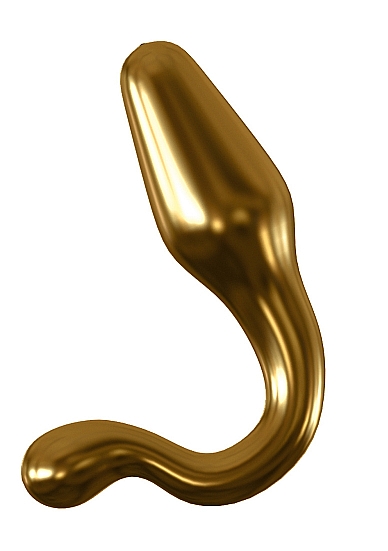 Icicles Gold
Icicles Gold combines amazing design, the sensual hardness of glass and the beautiful tones of gold into one amazing butt plug!
Icicles Gold is a glorious looking butt plug and beautifully designed for anal play. Lube up the tapered tip and slide it inside. It gently rounds to a filling and sensuous shape. The hook-shaped handle makes it easy to hold and prevents it from entering too far.
Experiment with temperature play by warming or cooling the plug in hot or icy water before insertion.
Vibrating Prostate Plug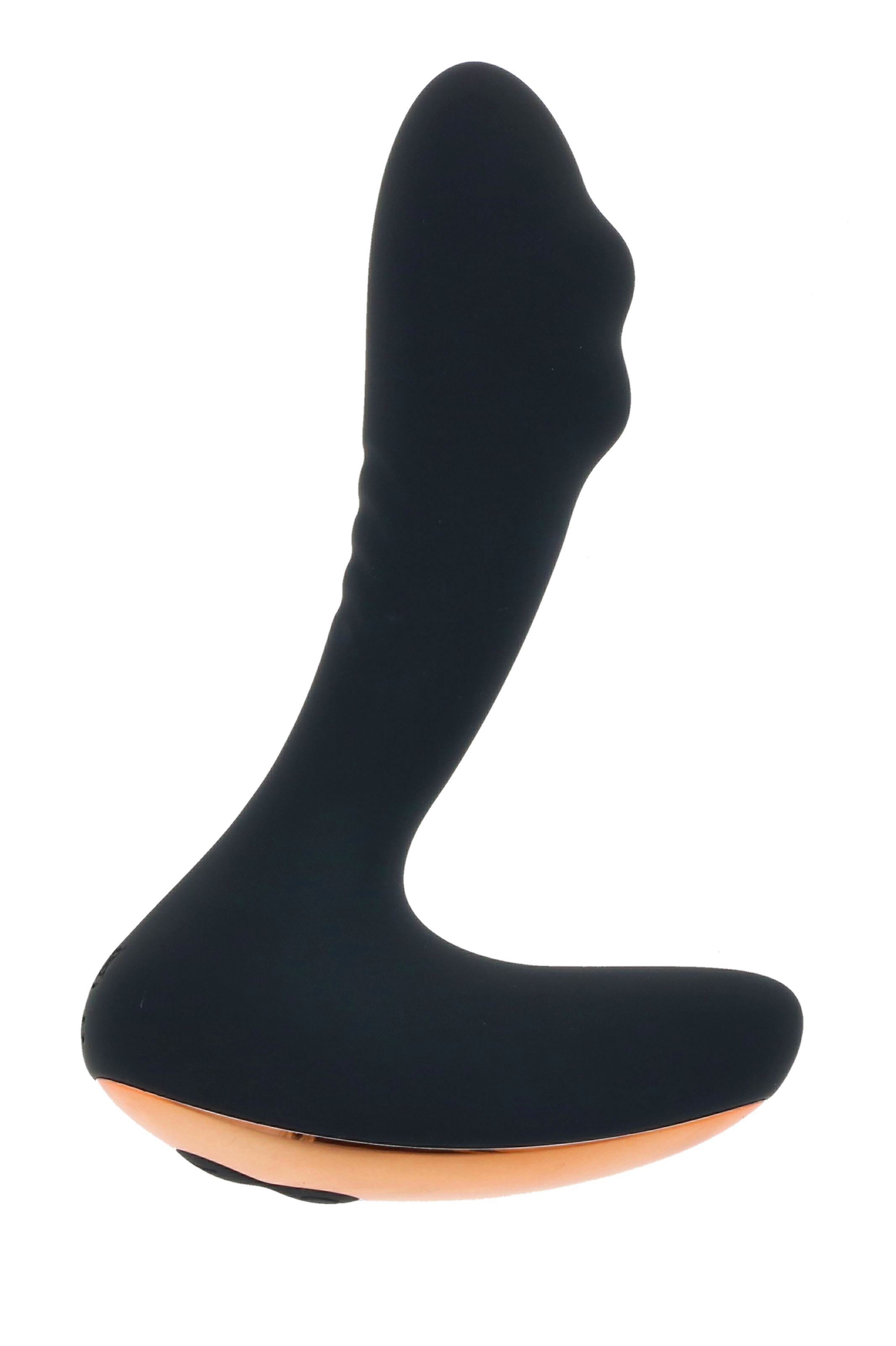 If you enjoy anal play the Vibrating Prostrate Plug is one to try for extra stimulation and orgasmic p-play enjoyment.
This vibrating butt plug is ergonomically shaped to fit perfectly inside and hit just the right pleasure spots.
Experiment with the seven vibration patterns and discover if you like it slow and steady or fast and furious!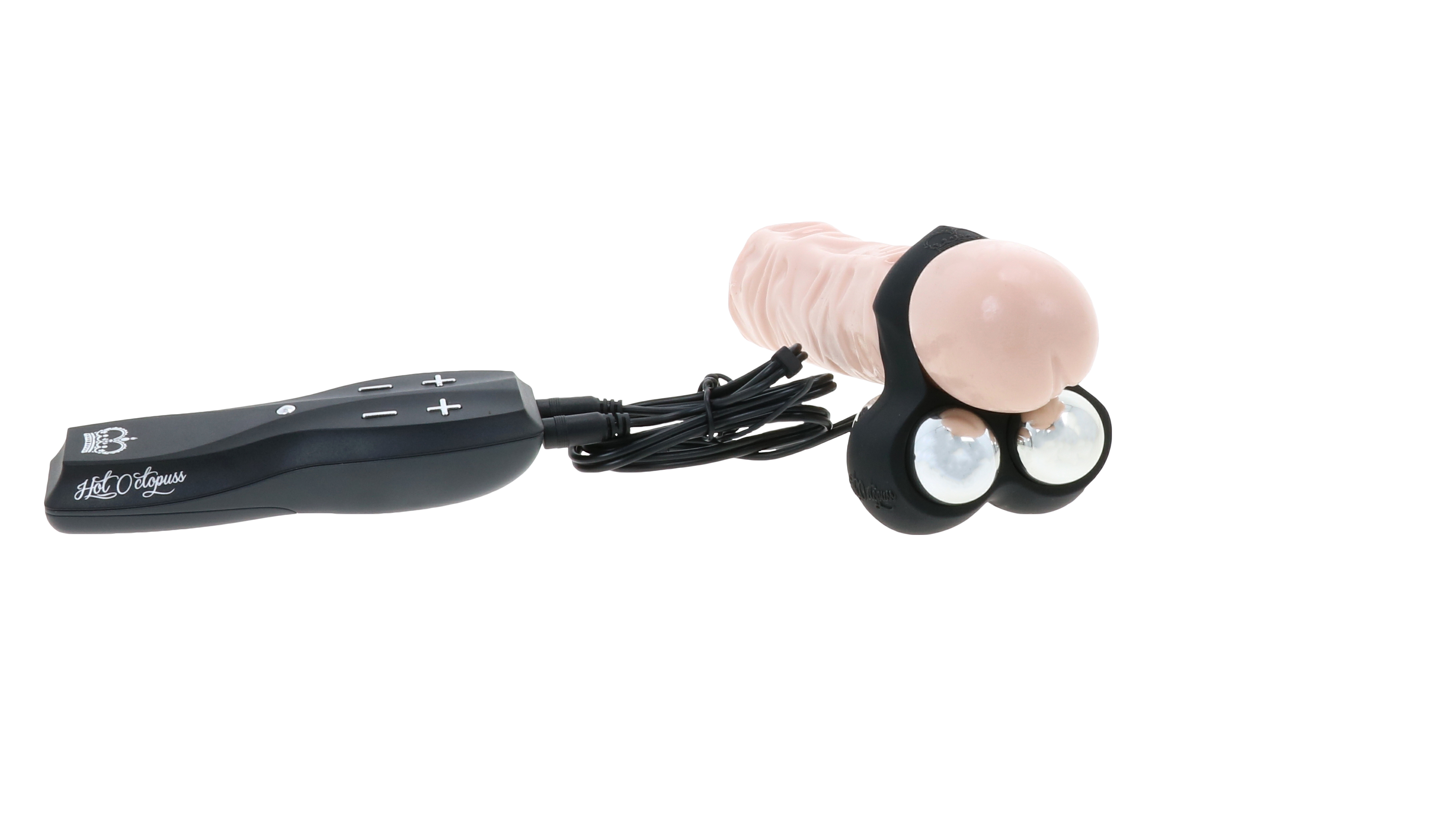 Jett Guybrator
The Jett Guybrator is the latest offering from the clever people over at Hot Octopuss, a company that blends innovative design with a dedication to pleasure for all bodies.
This is a vibrating cock ring with a difference. Two bullets, each with its own controllable motor are tuned to deliver either deep, rumbly bass or buzzy treble vibrations. You, or your partner, control the mix to give you a unique experience of penis stimulation.
It really is a master masturbator!
The Jett Guybrator is for you if you love penis stimulation and want to experiment with a new way to wank.

We hope you've been inspired by our ideas for isolation masturbation.
If you have any questions, just email us or open the chatbox and we'll answer any questions about the products or suggest other ones that might tempt you.
As ever - don't forget the lube to make sure that you get the best sensations possible!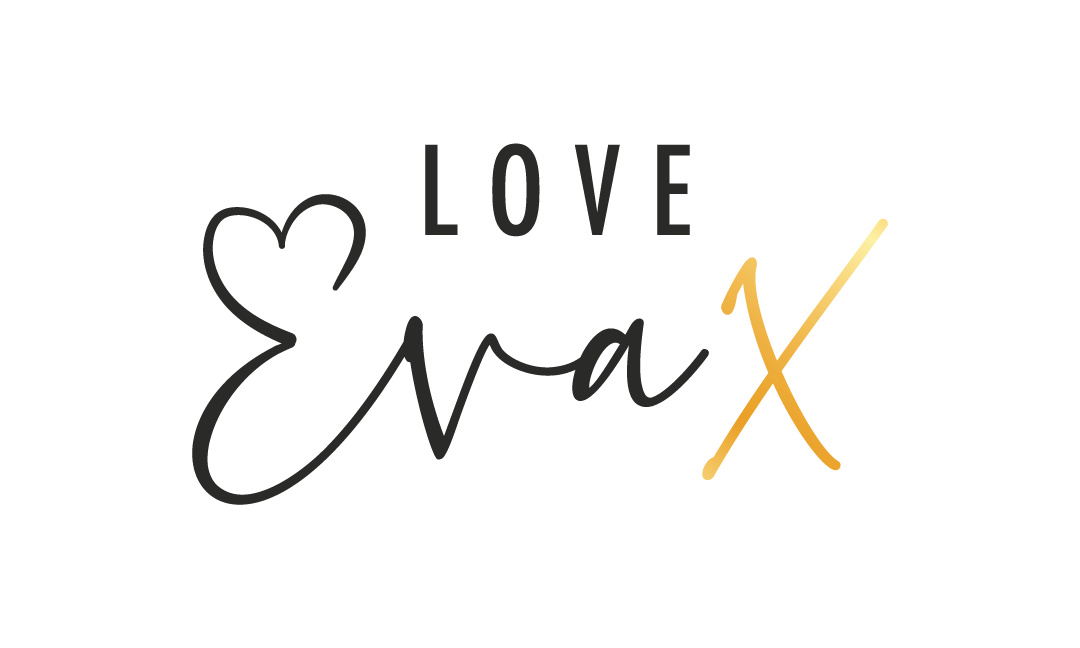 Post comment